The Astrup Fearnley Museum of Modern Art is a privately owned Contemporary Art gallery in Oslo in Norway. It was founded and opened to the public in 1993.
The collection's main focus is the American appropriation artists from the 1980s, but it is currently developing towards the international contemporary art scene, with artists like Jeff Koons, Richard Prince, Cindy Sherman, Matthew Barney, Tom Sachs, Doug Aitken, Olafur Eliasson and Cai Guo-Qiang. The museum gives 6-7 temporary exhibitions each year. Astrup Fearnley Museum of Modern Art collaborates with international institutions, and produces exhibitions that travels worldwide.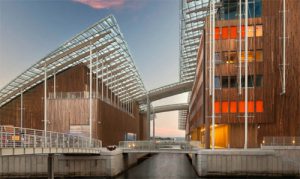 The museum created a stir in the international art world in 2002 when it purchased the American artist Jeff Koons's monumental sculpture in gilt porcelain of the pop star Michael Jackson with Bubbles, his favorite chimpanzee, for USD 5.1m.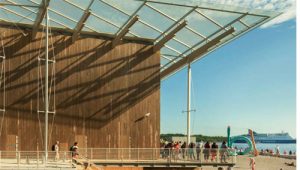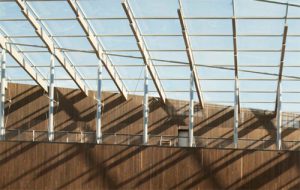 In Oslo natural light is precious, particularly in the winter months. Using the available light was therefore the driving concept for The Renzo Piano Building Workshop when designing the Tjuvholmen Icon Complex.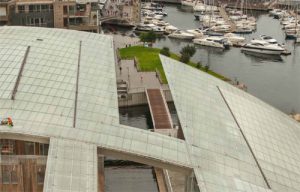 The three buildings are covered by the sweeping curved roof that comes right down to the park. Other materials are few and include timber cladding a reference perhaps to the traditional buildings of historic Norwegian fishing villages such as the beautifully preserved Hanseatic buildings of Bryggen in Bergen.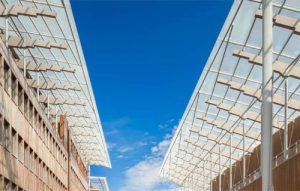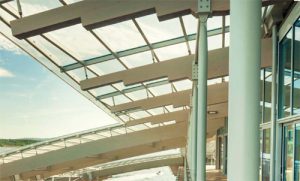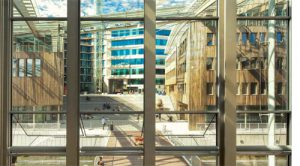 The roof is glazed and layered in such a way as to allow as much wintertime natural light into the museum and other buildings as possible. The light is filtered and defused to render the interiors, and exhibits naturally and with the welcome side effect of saving on electricity.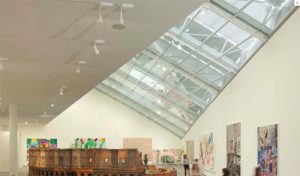 The project is composed of three discrete buildings, a gallery an office and a culture centre and is set out along a new axis that connects the city to the sea along new canals ending in a floating dock. Along this route is a new outdoor sculpture park.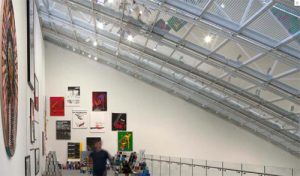 The Astrup Fearnley museum is now officially open. The entire centre will provide a valuable cultural space for Oslo.